Do you see anything wrong with the below picture?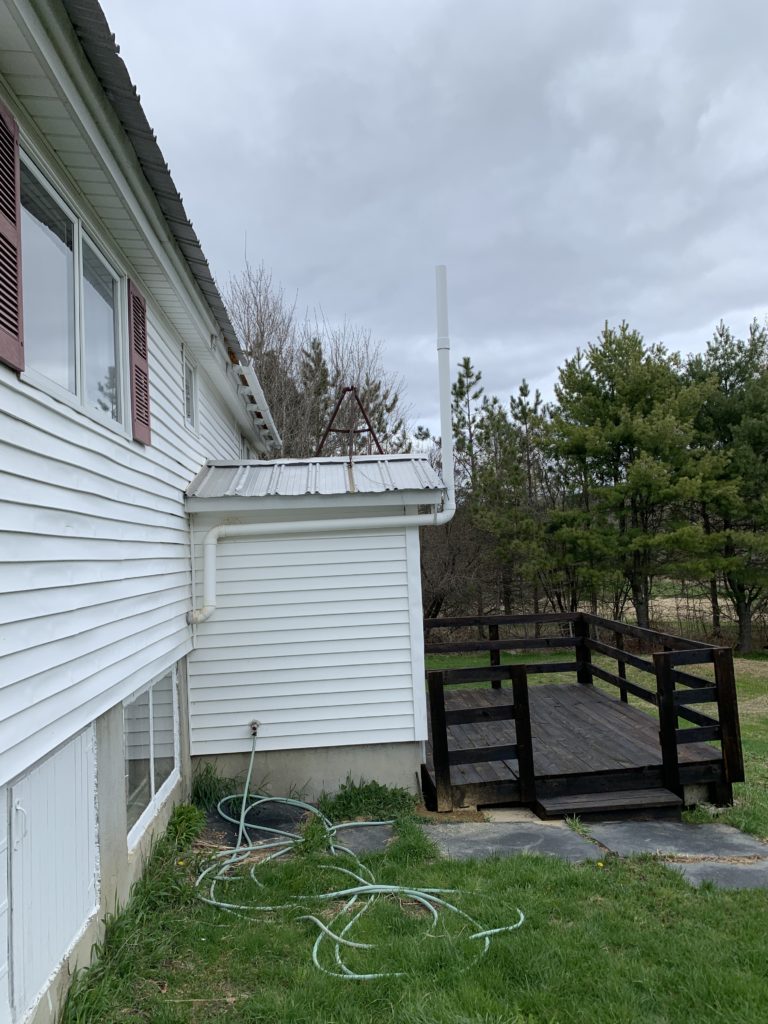 This is an example of some of the things we at Advanced Inspections, Inc. see on a daily basis.
The vent pipe you see is required to be plumbed within the envelope of the home and out through the roof to keep from freezing. Sewer gases are dangerous to your health if not vented properly. This is one reason why you do not want to get caught without a proper inspection.
Give us a call if you have any questions!